At the Pan y Vino restaurant we think that good cuisine of course deserves a fine wine. Year after year we learn about and taste new wines, gaining experiences and managing to find new combinations.
The world of wine is difficult but at the same time fascinating. We are aware of this and that is why we take advice from oenologists and great wine enthusiasts. As a result of this learning process we are very satisfied to present an extensive, balanced wine menu, with all types of wines from all over the country.
*Our wine menu can change throughout the season, affecting availability, prices or vintages.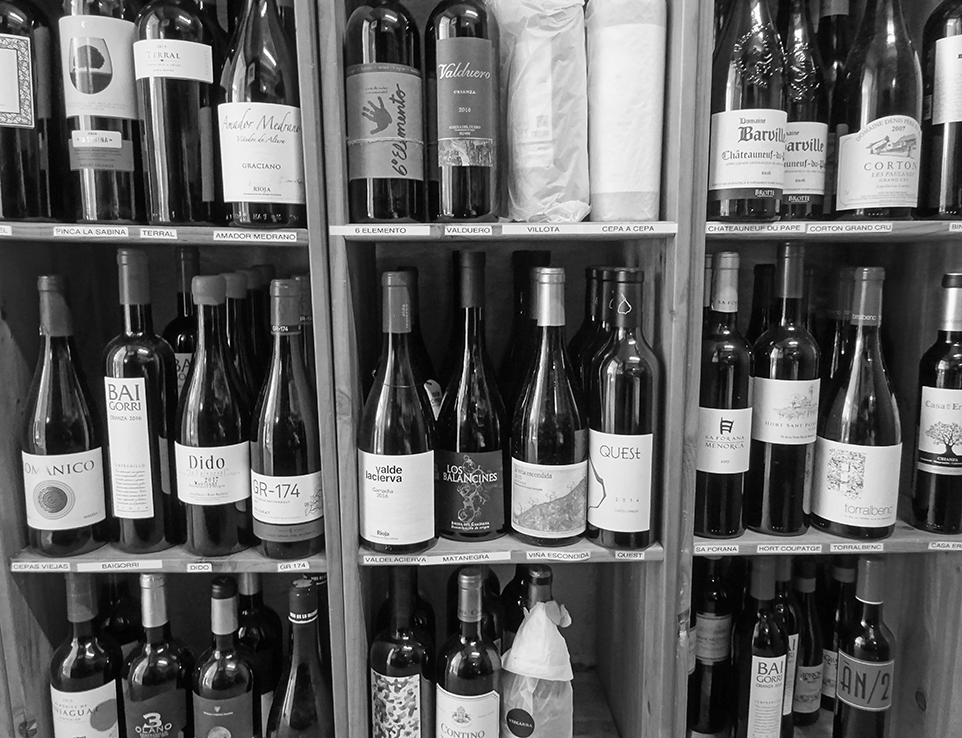 Selection of wines
Our menu includes wines for all palates, with a variety of textures and sensations. In addition, we offer a wide variety of references with prices for all types of budgets.
We have a large selection of wines from the usual families of cavas, whites, rosés and reds. We also have an assortment of magnum and small bottles. As a Menorcan restaurant, our wine menu would not be complete without a carefully-selected sample of Menorcan wines. In addition, we also wanted to include a nod to Patrick's French cuisine by offering a good selection of French wines and champagnes that we're sure our guests will take delight in.